24/7 ALLE OEM-KLEURINFORMATIE BESCHIKBAAR OP TELEFOON OF TABLET
PAINT IT® is een revolutionair digitaal hulpmiddel van MaxMeyer waarmee we het zoeken naar OEM-kleuren aanzienlijk hebben vereenvoudigt. Heeft u eenmaal de OEM-kleur gevonden, dan bent u nog maar 1 klik verwijderd van het vinden van het recept in COLORMOBILE®.
Paint-It is een soepele toepassing met snelle zoekmogelijkheden voor het genereren van kleuridentificatieresultaten. U kunt zoeken op de naam van de OEM-fabrikant, toepassing (zoals wiel of bekleding). bouwjaar en model.
Paint-It geeft digitale beelden weer van OEM-kleuren met bijbehorende modelinformatie. Hierdoor kunt u snel specifieke kleuren identificeren.
U heeft geen speciale software of abonnement nodig. Zodra u de kleur gevonden heeft haalt u met een wachtwoord dat u aanmaakt via Paint It het recept op in COLORMOBILE®.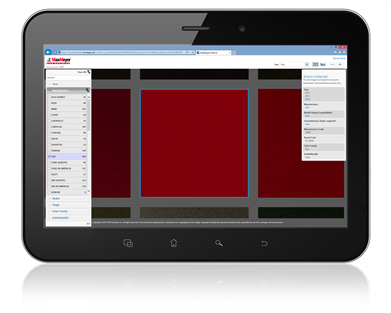 www.maxmeyerpaintit.com en voeg het icootje vandaag nog toe aan uw home page of smart phone.


MaxMeyer and Dog Logo is a registered trademark of PPG Industries Europe, Sarl. ColorMobile and Bulls Eye Logo are registered trademarks of PPG Industries Ohio, Inc. © 2015 PPG Industries, Inc. All rights reserved.